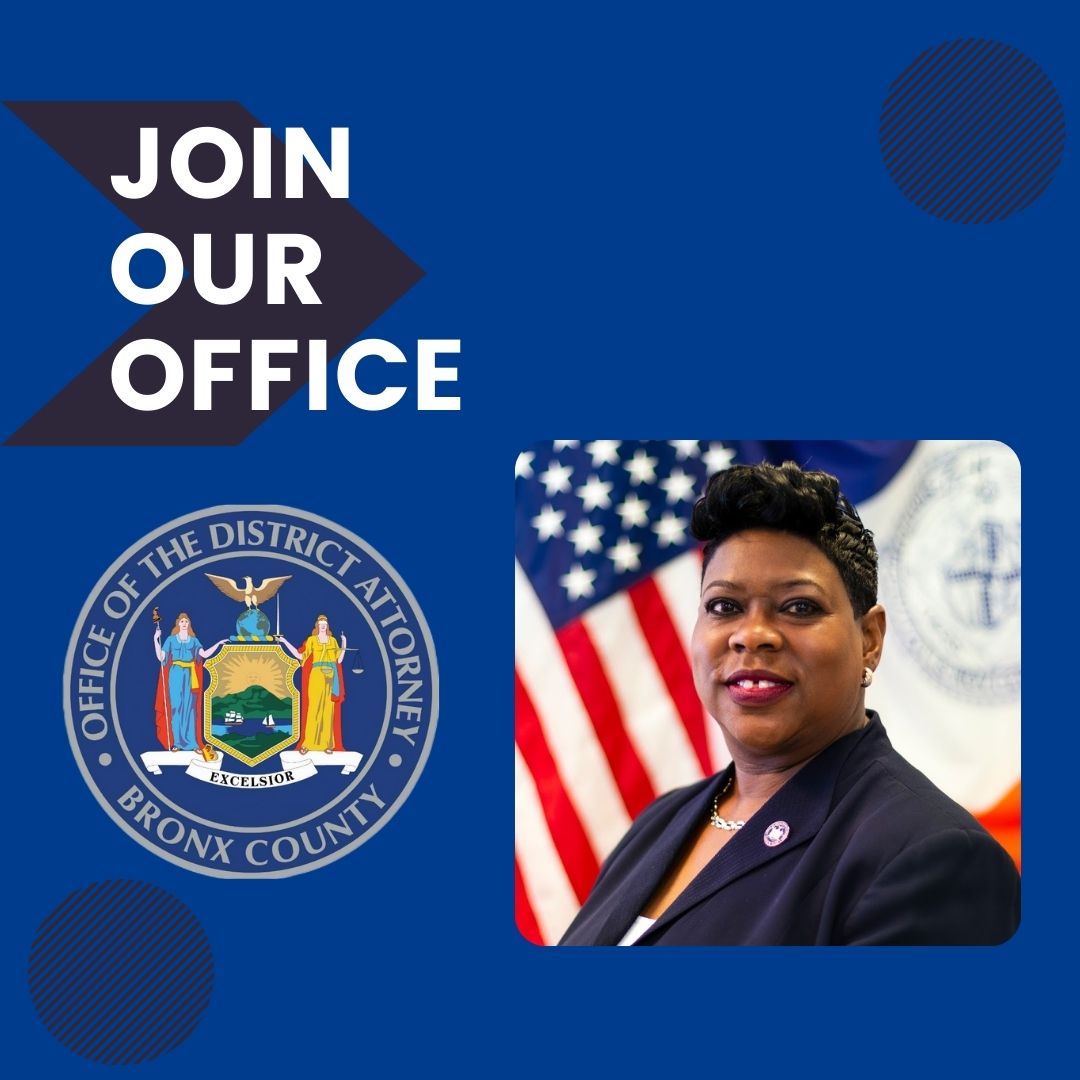 By joining the Bronx District Attorney's Office, led by District Attorney Darcel D. Clark, you will be part of our mission to "Pursue Justice with Integrity" and achieve a safer Bronx through fair Justice.
You will contribute to serving the over 1.4 million residents of the Bronx community as we fulfill our duty to survivors of crime and provide fairness to the accused. You will be part of a team that aims to divert people with drug addiction or mental health issues from the criminal justice system and incarceration and focuses on those crimes and individuals that most threaten the safety of the people of the Bronx.
Whether you join our legal or professional staff, you will be provided with training, mentorship and opportunities for professional development. The collegial and collaborative environment will provide you with not just a job, but a home for building your career in criminal justice.
The Bronx District Attorney's Office is committed to hiring a staff that reflects the diverse population that it serves.
The Office of the Bronx District Attorney is an inclusive equal opportunity employer committed to recruiting and retaining a diverse workforce and providing a work environment that is free from discrimination and harassment based upon any legally protected status or protected characteristic, including but not limited to an individual's sex, race, color, ethnicity, national origin, age, religion, disability, sexual orientation, veteran status, gender identity, or pregnancy.
To apply, visit our online application page at: https://bronxda.applicantstack.com/x/openings